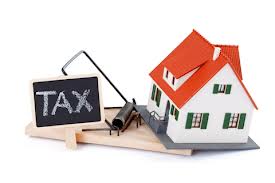 Can the Land Patent Help You Stop Property Tax Bills Lawfully?
The government gave away land as a benefit to the people and in accordance with the Constitution of America. But how it is in reality? Unfortunately, people know very little about either Land or their land rights today. Alan Kreglow tried to explain the whole concept of "land patents" and "property taxes" in his article entitled: Regain control of your land through a Land Patent process.
According to the History, the Treasury Department under President George Washington issued Land Patents granting absolute ownership of unclaimed lands within the states. That patent was a contract between somebody and the United States, which is superior to any other claim on the property. Alan Kreglow says, these Land Patents represented absolute ownership, including both appurtenant rights and hereditary rights:
1) the intangible Land (boundaries from center of the Earth out):
2) the tangible Real Estate (dirt, trees, etc.).
All together is known as "Allodial Title".
Alan Kreglow claims that "Landowners" do NOT pay property tax. You pay, if you hold title by recorded deed. In this case you own "real estate" (appurtenances to the land), but in law, real estate is not "Land" (the boundaries themselves and all the empty space inside the boundaries). You are just a "tenant" on the land, not an owner, because the land patent is not accepted, what means that the OWNER of the land is missing.